Brenda Robinson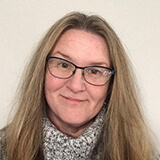 Brenda Robinson, a twenty-year veteran of grooming and owner of WanderDog Mobile, has an extensive background of training dogs for obedience & protection training, and horses for ground manners. She has over eighty articles published in magazines covering animals and their care. She's a lively and engaging speaker who brings her unique perspective of training with a talent for breaking it down so it all makes sense.
Khris Berry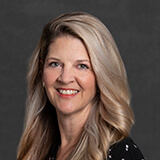 Khris Berry has been involved in the Pet Services industry since the early 1990's. She has owned grooming shops, boarding kennels, and obedience training schools and is a Certified AKC Canine Good Citizen Evaluator. She is the co-founder of See Spot Grooming & Daycare which currently operates 3 locations in 2 states. Her vision has led her to create a Groomer - centric company which provides education, a positive work atmosphere, and benefits for all Spots. She owns and competes in a variety of events with Wirehaired Vizslas including dock diving and obedience.
Jennifer Bishop-Jenkins, ICMG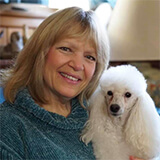 Jennifer Bishop-Jenkins, ICMG, is the owner and Master Groomer at Love Fur Dogs in Glencoe, Illinois. Named by the Chicago Tribune as the "Best Groomer in Chicagoland", Jennifer can be seen this fall 2018 on the Hulu Network national television program Small Business Revolution (Season Three) as a Grooming Expert. Jennifer founded the Illinois Professional Pet Groomers Association and has been grooming, breeding, and showing various breeds of dogs and cats for four decades. She authored several published articles on various grooming issues, and has an award-winning blog. Jennifer was one of the first generation of "CMGs" but spent most of her career as a professional educator teaching high school, college, and also in vocational grooming schools. Jennifer and husband Bill are nationally prominent victim advocates, and love the fun they have showing their newest Grand Champion Miniature Poodle "Bowie".
Nadia Bongelli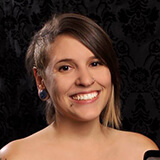 Nadia Bongelli has been grooming pets since 2009 and competing since 2012. Her accolades include Barkleigh Honors Up and Coming Groomer of the Year in 2016, Best All Around International Groomer at Intergroom 2017, five Rising Star Gold Medals, Rising Star of the Year award at Intergroom 2016, two Canadian BIS awards and had numerous Open Level placements in Canada and several in the United States. Nadia's proudest moment was being awarded Canadian Groomer of the Year at the very first Canadian Grooming Industry Awards. She is a Nationally Certified Master Groomer with the National Dog Groomers Assoc. of America, Inc. and a certifier with the Intellectual Groomers Association. Her ultimate goal is to represent her country on Groom Team Canada with her peers.
Judi Cantu-Thacker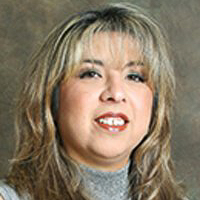 Judi Cantu-Thacker A successful, retired contest groomer and former Groom Team USA Coordinator for 2005/2006, Judi now enjoys working as part of the Wahl Clipper Extreme Team. She owns a successful mobile grooming business in the city of Sugar Land and caters to the "Who's Who" in the city of Houston. Through mobile grooming, she has found the perfect balance between work and family. The result more time to spend with her husband and the ability to support her three children in their academics, extracurricular activities, and as President of the PTA.
Jonathan David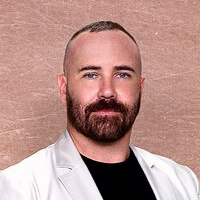 Jonathan David has been the recipient of multiple scissoring awards, multiple Best All Around Groomer awards and Best in Show earning him a position on Groomteam USA in 2008 and 2009. Jonathan was also a contestant on Animal Planets "Groomer Has It" and has been featured as a grooming expert on multiple television shows. Currently, Jonathan owns and operates his salon, Lap of Luxury Dog Spa in Delray Beach Florida and is a board member of multiple dog clubs.
Teri DiMarino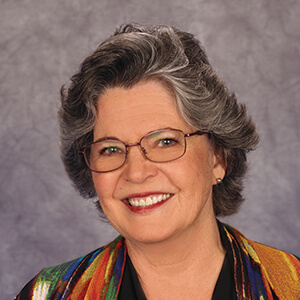 An industry veteran, Teri has owned and operated successful salons and mobiles in Florida and California. A winning grooming contest competitor, Teri was a member of three groomteam USA Gold Medal teams. A multiple Barkleigh Honors and Cardinal Crystal Award winner, Teri is a regular columnist for Groomer to Groomer Magazine as well as a popular speaker and judge at seminars and trade shows across the United States, Canada, Europe, South America, Korea, Australia and New Zealand.
Kathryn Dixon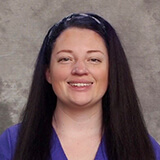 Kathryn Dixon, a Nationally Certified Master Groomer, has been involved in the grooming industry since 2006. She owns and operates The Houndstooth LLC, a mobile pet spa fleet which services the majority of Rhode Island. She is an active competitor in grooming competitions across the country, holding multiple placements in Hand Stripping, Sporting, and All Other Pure-Bred classes. In her free time Kathryn trains in Canine Scent Work and has earned titles on two of her dogs. She is also a Veteran of the United States Marine Corps, having served 6 years as an intelligence analyst and translator of Afghan languages.
Linda Easton, ICMG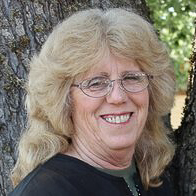 Linda is an International Certified Master Groomer and President of International Professional Groomer, Inc. As a competitive groomer, Linda had many wins, including included Best in Show, Best All-Around Groomer, winning the Edemco 'Total Groom Extravaganza'. After putting several obedience titles on her dogs, she worked as a professional handler, finishing and putting championship points on over 60 champions in over 20 breeds and 7 groups. Her grooming career began in 1973, and her current grooming salon and self-wash is in Salem, Oregon. As an educator and certifier for IPG, Linda travels all over the world certifying, giving workshops, and judging grooming contests, and introducing the exciting new Salon Details Certification.
Michell Evans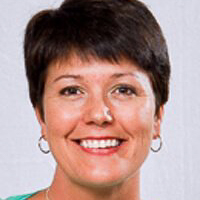 Michell Evans is a milti-Best in Show and Best All Around winning groomer and a Certified Master Groomer through National Dog Groomers Association of America. She is the proud recipient of the Barkleigh Honors Awards for "Competitive Groomer of the Year" Award 2011, "Up and Coming Judge of the Year" 2013, "Contribution to the Industry" 2014 and "Journalist of the Year" 2016. Michell was a GroomTeam USA member 2009-2013. She was the hand stripping member of the Silver Medal Winning team in Belgium in 2011 and the Gold Medal Winning team in Spain in 2013. Her business "The Grooming Tutor" has been educating groomers since 2000.
Chelsey Hall
It has always been my life goal to one day be an animal cop, just like the show on Animal Planet. As I grew older my vision for myself changed slightly but still had animals in mind. At 26 years old I decided to start my own non-profit animal rescue. Miffy's Animal Rescue, named after my rescued poodle, was established in March of 2016. In two years' time I saved 400 sweet souls from high kill shelters and have placed 100% of them into loving FURever homes. I am very excited to be speaking at World Dog Expo this year to share my experience and knowledge on how to open a non-profit animal rescue. There more rescues we have, the more lives we can save.
Blake Hernandez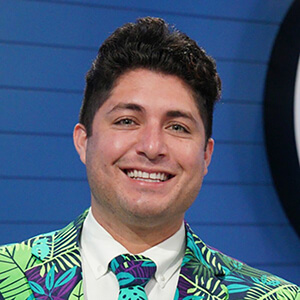 Blake Hernandez, NCMG, is a passionate and valued industry leader. Blake has worked tirelessly to go from complete novice to nationally ranked competitor in record pace. This certain determination and love for dogs and their care has led him to multiple State-Level Groomer of the Year awards and five Barkleigh Honor Nominations. When he is not managing his own Salon in San Diego, he is most commonly found exhibiting Bichon or Standard Poodles at his nearest Conformation Show. Blake is also a Brand Ambassador for Foxy Roxy Supply Co. with whom he partnered to develop his very own line of shears. He has recently garnered an additional Brand Representative position with iGroom.
Milena Kon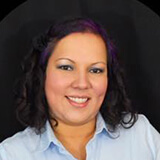 Milena started off in graphic design and direct sales before realizing that she wanted to do more with animals. So, she went into grooming in 2013. She is now the owner of Driving Me Knots (Mobile Grooming), DMK Bowtique (Pet Accessories), and DMK Marketing Solutions (Custom Graphic Designs). She started competing in Extreme Creative Styling & Creative Abstract grooming contests in 2015, and won Up-and-Coming Creative Groomer that same year. Her creative work has also been seen on "The Greatest Showman" with Hugh Jackman and "Orange is the New Black" on Netflix. She was awarded the Barkleigh Honors Creative Groomer of the Year in 2018.
Jessica Moore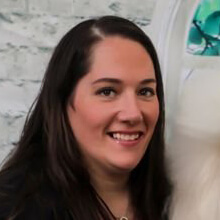 Jessica Moore CMG, IGMS is the owner of Show Stoppers Pet Styling in Waukegan, Illinois. Jessica has been a pet stylist for 18 years and began competing in 2006. After accelerating in the competition ring quickly she moved from entry level to open in a matter of a few shows. In 2007-10 she ended the years in the top 20. Jessica has walked away with multitude of 1st, 2nd and 3rd place wins, including many group placements in every level as well as several Best Groomed Dog Awards and Best in Show.
Mackensie Murphy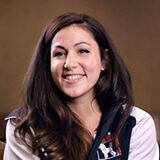 Mackensie Murphy is a second-generation pet stylist, following in her mother's footsteps and becoming the very first second generation GroomTeam USA. In 2005, Mackensie started her own grooming career at the young age of 18. Mackensie began her competition career in early 2011 and has been awarded multiple Best in Show awards, Best All Around Groomer awards and is a five-time winner of the prestigious Liz Paul Memorial Best Scissored Poodle Award. Mackensie consistently stayed among the top three competitors and earned herself a position on GroomTeam USA in 2012 which she has sustained up to this current year.
Mary Oquendo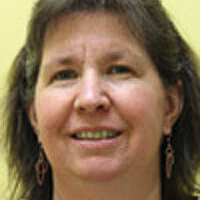 Owner of Pawsitively Pretty Mobile Grooming Salon in Danbury, Connecticut, Mary is a Certified Master Pet Tech Instructor. Mary takes a holistic approach to handling animals and holds the titles of Reiki Master and Certified Crystal Therapist. The East Coast Chair of the Professional Cat Groomers Association of America, she is also a member of New England Pet Grooming Professionals, and is a Certified Canine Specialist with PIJAC. She was nominated for the Cardinal Crystal Mobile Groomer of the Year in 2011. She is the founder of Pawsitive Educational Training. Mary writes for Groomer to Groomer and Egroomer, as well as a Groomwise Pet First Aid and Care blog.
Jill Pipino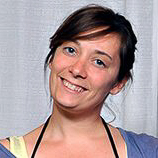 Jill Pipino started grooming in 2000. She bought a turnkey operation, turning it into a successful business offering her clients everything from daycare to spa services and personality trims to show styles. She began regularly attending seminars and trade shows at the beginning of her career, and started competing in 2007. She has been a regular in the competition circuit ever since. In an effort to further her understanding of pet styling, she has trained privately with top stylists and breeders. She also works with breeders and handlers at dog shows and is looking forward to showing her field spaniel, Brucie.
Cheryl Purcell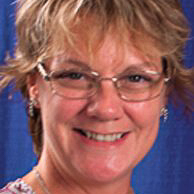 Cheryl A Purcell Nationally Certified Master Groomer: 
groomteam USA Member from 2002 to 2007. Cheryl retired in 2010 to become the groomteam USA Coordinator from 2011-2014, She captained the 2013 Gold World Grooming Champion Travel Team. In addition to being a five time Cardinal Crystal nominee and a Barkleigh Honors Awards nominee. Cheryl and her dog River where the 2014 Kerry Blue Terrier BOB at Westminster. Cheryl is a sought after Lecturer, Judge and Mentor. Cheryl owns and operates Pooch Paws Pet Grooming with her husband Ron, in Hanover MA.
Susan Sholar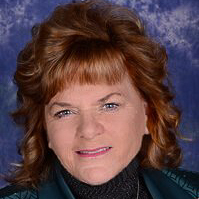 Susan has been grooming dogs and cats for over forty years and has taught grooming for fifteen years. Her first love of dogs began very young while on the television set of Rin Tin Tin and then in her teens on the set of Hogan's Heroes. Like many groomers, Susan turned a "hobby" into her life work. Her career began with showing and grooming her own dogs, progressed to showing and grooming for others as a Certified Professional Handler and, in 1997, Susan turned in her show leash for a judge's book. She now judges breeds in five groups and has judged grooming competitions. Susan is presently an AKC Delegate for the Black Russian Terrier Club of America, where she holds the office of Recording Secretary and serves as Chairman of the Judges Education Committee.
Corina Stammworthy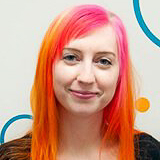 Corina stumbled into the dog grooming industry by chance, but has brought fresh eyes and new ideas. She opened The Laundromutt, a self-service dog wash and grooming salon, on the concept that washing your own dog should be easy and fun. She believes that your dog should always be in the most educated hands, and in the cleanest and calmest environment possible. Corina is a college biology instructor and is currently in graduate school for Biotechnology.
Joey Villani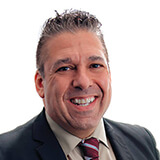 Joey had 35 years of experience under industry visionary John Nash. He trained thousands of groomers as an instructor and director of Nash schools. In 1995, he became the owner of the Nash Academy of Animal Arts, New Jersey. Joey is an IJA judge and four-time nominee for Judge of the Year. Joey has appeared on numerous television shows, including Animal Planet's Dogs 101, NBC's The Today Show, and Fox's The Morning Show with Mike and Juliet. As a judge on Animal Planet's Groomer Has It, a grooming-based reality TV show, Joey brought a technical insight to the show.
Dr. Jim Warner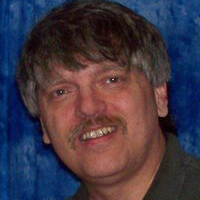 "Dr. Jim" is a 2nd generation chiropractor, author and speaker. He has trained doctors in 42 states and 13 countries. He has worked with health concerns of elite athletes and grooming professionals, specializing in self-help techniques. Dr. Jim has taught customer service and client control and education for over three decades, winning awards for management consulting, marketing and communication training; teaching skills to succeed and live the life of your dreams.
Annie Williams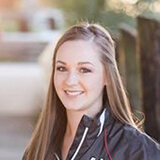 Annie Williams has been grooming dogs professionally since 2013, and competing since 2015. She was introduced to the incredible industry of dog grooming through conformation dog shows at a young age, and has never looked back. In just a few short years, she has become an international award winning groomer, Barkleigh Honours Up & Coming Groomer of the Year 2016 nominee, Groom Team Canada 2017 travel team member, a representative and educator with the Andis Company, and the owner of a successful salon in Langley, BC, Canada. She is a multiple first place winner in the Open Level and a Runner Up Best in Show winner in Australia.