Michell Evans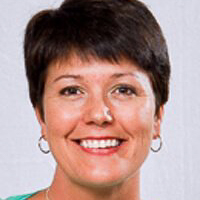 Michell Evans is a milti-Best in Show and Best All Around winning groomer and a Certified Master Groomer through National Dog Groomers Association of America. She is the proud recipient of the Barkleigh Honors Awards for "Competitive Groomer of the Year" Award 2011, "Up and Coming Judge of the Year" 2013, "Contribution to the Industry" 2014 and "Journalist of the Year" 2016. Michell was a GroomTeam USA member 2009-2013. She was the hand stripping member of the Silver Medal Winning team in Belgium in 2011 and the Gold Medal Winning team in Spain in 2013. Her business "The Grooming Tutor" has been educating groomers since 2000.
Dave Campanella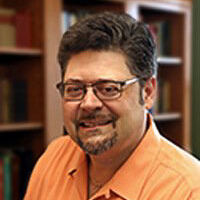 Dave Campanella is an informative and entertaining seminar speaker, contributing trade columnist and genuine grooming enthusiast. He is Best Shot Pet Products sales and marketing director and has over 25 years of pet industry knowledge and experience. He and his wife Tracy co-owned a full service pet salon and self-wash in Ohio prior to relocating with Best Shot to Kentucky. Together they enjoy exhibiting at grooming shows, being industry ambassadors and showing their Kerry Blue Terrier and Samoyed dogs.
Judi Cantu-Thacker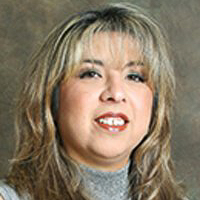 Judi Cantu-Thacker A successful, retired contest groomer and former Groom Team USA Coordinator for 2005/2006, Judi now enjoys working as part of the Wahl Clipper Extreme Team. She owns a successful mobile grooming business in the city of Sugar Land and caters to the "Who's Who" in the city of Houston. Through mobile grooming, she has found the perfect balance between work and family. The result more time to spend with her husband and the ability to support her three children in their academics, extracurricular activities, and as President of the PTA.
Jonathan David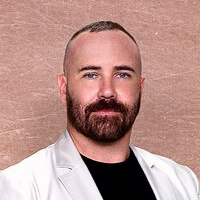 Jonathan David has been the recipient of multiple scissoring awards, multiple Best All Around Groomer awards and Best in Show earning him a position on Groomteam USA in 2008 and 2009. Jonathan was also a contestant on Animal Planets "Groomer Has It" and has been featured as a grooming expert on multiple television shows. Currently, Jonathan owns and operates his salon, Lap of Luxury Dog Spa in Delray Beach Florida and is a board member of multiple dog clubs.
Teri DiMarino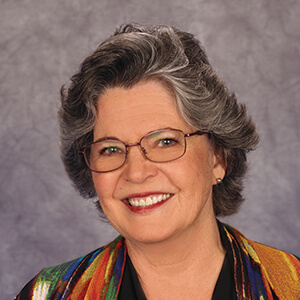 An industry veteran, Teri has owned and operated successful salons and mobiles in Florida and California. A winning grooming contest competitor, Teri was a member of three groomteam USA Gold Medal teams. A multiple Barkleigh Honors and Cardinal Crystal Award winner, Teri is a regular columnist for Groomer to Groomer Magazine as well as a popular speaker and judge at seminars and trade shows across the United States, Canada, Europe, South America, Korea, Australia and New Zealand.
Linda Easton, ICMG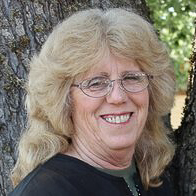 Linda is an International Certified Master Groomer and President of International Professional Groomer, Inc. As a competitive groomer, Linda had many wins, including included Best in Show, Best All-Around Groomer, winning the Edemco 'Total Groom Extravaganza'. After putting several obedience titles on her dogs, she worked as a professional handler, finishing and putting championship points on over 60 champions in over 20 breeds and 7 groups. Her grooming career began in 1973, and her current grooming salon and self-wash is in Salem, Oregon. As an educator and certifier for IPG, Linda travels all over the world certifying, giving workshops, and judging grooming contests, and introducing the exciting new Salon Details Certification.
Dr. Cliff Faver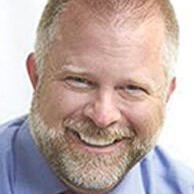 Dr. Cliff Faver, a 1987 graduate of CSU, is the founder/owner of Animal Health Services (7 doctors, 4 groomers, 50 employees) in Cave Creek, Arizona. He is the US distributor for Iv San Bernard products. He uses the two businesses as a means of merging the grooming and veterinary professions to pursue his life's passion of healing and helping pets. Dr. Faver is an international speaker and teaches the ISB Pet Aesthetician Certification program. He is a member of AVMA, AAHA, AZVMA, a sponsor for the CPPGA, a Board member for the Burbank Kennel Club, and previously served on the Novartis Lead Committee (with top dermatologists from USA), Hill's International Global Veterinary Board, and is still active in a Veterinary Management Group.
Barb Hoover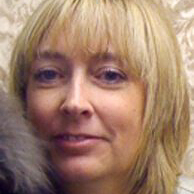 Barb Hoover has been in the grooming industry for 28 years and is certified with the National Dog Groomers Association of America. She owns the Groomers Lounge website, www.groomers.net. Barb won the David Salzberg Cardinal Crystal Award in 2007 and the Groomers Lounge was nominated for a Barkleigh Honor in 2011.
Nicole Kallish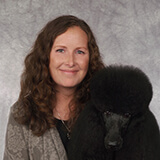 Nicole Kallish is a Certified Master Groomer and the Global Education Manager at Andis Company. Nicole attended the Academy of Dog Grooming Arts and then successfully ran her mobile grooming business for six years prior to starting a shop in Sarasota. Nicole had worked her way up the ranks in the ring earning many 1st, 2nd, and 3rd placements in entry and intermediate levels, including Best Groomed Dog. Nicole won "Rising Star of the Year" at Intergroom in 2013 and was a Barkleigh Honors nominee for "Up and Coming Groomer of the Year" and a nominee for the Cardinal Crystal Achievement Awards "Mobile Groomer of the Year" 2011 and 2012. Nicole is now a judge, speaker and educator since selling her shop if Florida and joining Andis full time.
Angela Kumpe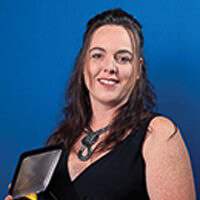 Internationally renowned creative stylist and instructor, Angela Kumpe has more placements in creative styling than anyone, worldwide. She won the first ever Barkleigh Honors Award for Creative Competitor. She is the author of A Creative Collection, a step-by-step guide to creative styling. Angela's work has been featured on Animal Planet, TLC, The Today Show, Regis and Kelly, and ABC Nightline as well as in The New York Times and on the cover of Groomer to Groomer magazine. Angela is the owner of Angela's Grooming and Pet Spa in Little Rock, Arkansas.
Suzanne Marchetti

Suzanne has groomed for 35 years and has owned her own business for 24 years. Her most recent business was Uptown Paw in Huntington Beach, California. She ran a 6,000 square foot cage free daycare, boarding, and grooming facility. She is a charter member for both the SCPGA (past president) and CPPGA. She holds a Certified Pet Aesthetician from IV San Bernard, a CAH certification from WWPSA, working on her IPG licensing and is an award winning competitive groomer. She is owner, breeder and an AKC licensed professional handler. She is also a board member for the Burbank Kennel Club.
Shannon Moore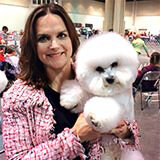 Shannon Moore is a Certified Master Groomer for NDGAA as well as IPG. She owns, breeds and handles Bichon Frise's in addition to her recognition for one of the top breeders of Yorkshire Terriers. She founded and owns Pink Paw Pet Spa & Resort in Birmingham AL. Shannon is an active competitive groomer.
Mary Oquendo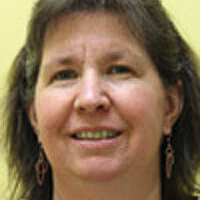 Owner of pawsitively pretty mobile grooming salon in Danbury, Connecticut, Mary is a certified master pet tech instructor. Mary takes a holistic approach to handling animals and holds the titles of reiki master and certified crystal therapist. The east coast chair of the professional cat groomers association of America, she is also a member of New England Pet Grooming Professionals, and is a certified canine specialist with PIJAC. She was nominated for the cardinal crystal mobile groomer of the year in 2011. She is the founder of pawsitive educational training. Mary writes for groomer to groomer and egroomer, as well as a groomwise pet first aid and care blog.
Jill Pipino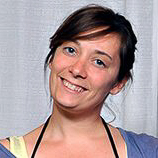 Jill Pipino started grooming in 2000. She bought a turnkey operation, turning it into a successful business offering her clients everything from daycare to spa services and personality trims to show styles. She began regularly attending seminars and trade shows at the beginning of her career, and started competing in 2007. She has been a regular in the competition circuit ever since. In an effort to further her understanding of pet styling, she has trained privately with top stylists and breeders. She also works with breeders and handlers at dog shows and is looking forward to showing her field spaniel, Brucie.
Barbara Prueckel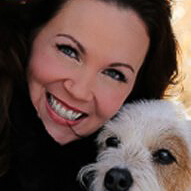 Barbara is the owner of Doggie Style Salon, the first 'invitation only' grooming salon in the country in Calgary, Alberta, Canada. Some of her accomplishments include several Gold and Silver medals, Best in show and Best all-around groomer awards at prestigious grooming contests, both in Canada and Internationally, was a member of Groom Team Canada for 12 years, and the captain for 8 years, has been on the EGA's judging list since 2004, and has been a proud member of the 'Wahl Xtreme Stylist Team' in Canada for 15 years. Barb also produces Mastergroom Canada. And she and her fiancé Mark are the proud partners and North American distributors for the amazing Nagayu C02 Bathing System.
Cheryl Purcell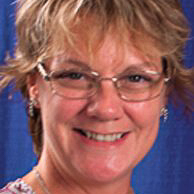 Cheryl A Purcell Nationally Certified Master Groomer: 
groomteam USA Member from 2002 to 2007. Cheryl retired in 2010 to become the groomteam USA Coordinator from 2011-2014, She captained the 2013 Gold World Grooming Champion Travel Team. In addition to being a five time Cardinal Crystal nominee and a Barkleigh Honors Awards nominee. Cheryl and her dog River where the 2014 Kerry Blue Terrier BOB at Westminster. Cheryl is a sought after Lecturer, Judge and Mentor. Cheryl owns and operates Pooch Paws Pet Grooming with her husband Ron, in Hanover MA.
Victor Rosado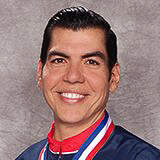 With 26 years of experience in professional grooming and extensive experience in grooming and conformation, Victor Rosado is a National Certified Master Groomer with NDGAA, International Certified Master Groomer and is a certifier with IPG, as well as a Grooming Contest Judge and a Licensed All Breeds Conformation Judge for FCPR/FCI. As a competitive groomer, Victor Rosado is a multiple Best All Around and Best In Show winner and one of the top groomers listed in the Groom Team USA ranking for United States of America. Victor is a member of American Spaniel Club, an AKC Breeder of Merit, and an exhibitor of American Cocker Spaniels for 20 years with multiple Best In Show and Best In Specialty Shows wins. Victor is also an Oster Ambassador in Latin America and owner of Davis Puerto Rico.
Kathy Rose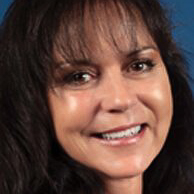 A veteran competitor, Kathy was seen in competition rings from coast to coast, winning Best in Show and Best All-Around Groomer awards from all classes in nearly every show in the U.S., garnering her positions on four consecutive GroomTeams. Her artistry also earned her multiple Creative Styling awards. She is a Barkleigh Honors nominee as well as a recipient of multiple nominations for the Crystal Awards, winning the award for outstanding service to the industry. Kathy is recognized worldwide as a respected judge, knowledgeable lecturer, and columnist for Groomer to Groomer magazine. Kathy's salon, Pets of Perfection, was a Crystal Award nominee as one of the top four boutique salons in the U.S. and adorned the cover of the Groomer to Groomer Buyer's Guide.
Jay Scruggs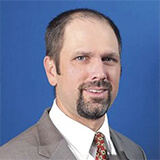 Jay and his wife, Michelle, own Here Comes the Groom, a highly successful mobile grooming salon in Germantown, Tennessee. Jay has won multiple Best in Show and Best All-Around Groomer awards and helped Groomteam USA win the Gold medal in Calgary, Canada, in 2001. Jay was named American Groomer of the Year in 2001, Groomer of the Year Award at Westminster Dog Show in 2002, and Grooming Judge of the Year in 2004. In 2003 Jay won an International Gold and Bronze medal in Barcelona, Spain, helping groomteam USA win the silver team medal. He and Sue Zecco offer seminars nationally. Jay won a Barkleigh Honors Award at the event that he emceed.
Susan Sholar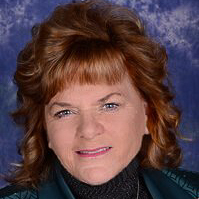 Susan has been grooming dogs and cats for over forty years and has taught grooming for fifteen years. Her first love of dogs began very young while on the television set of Rin Tin Tin and then in her teens on the set of Hogan's Heroes. Like many groomers, Susan turned a "hobby" into her life work. Her career began with showing and grooming her own dogs, progressed to showing and grooming for others as a Certified Professional Handler and, in 1997, Susan turned in her show leash for a judge's book. She now judges breeds in five groups and has judged grooming competitions. Susan is presently an AKC Delegate for the Black Russian Terrier Club of America, where she holds the office of Recording Secretary and serves as Chairman of the Judges Education Committee.
Joey Villani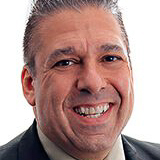 Joey had 35 years of experience under industry visionary John Nash. He trained thousands of groomers as an instructor and director of Nash schools. In 1995, he became the owner of the Nash Academy of Animal Arts, New Jersey. Joey is an IJA judge and four-time nominee for Judge of the Year. Joey has appeared on numerous television shows, including Animal Planet's Dogs 101, NBC's The Today Show, and Fox's The Morning Show with Mike and Juliet. As a judge on Animal Planet's Groomer Has It, a grooming-based reality TV show, Joey brought a technical insight to the show.
Dr. Jim Warner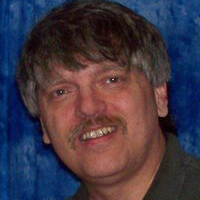 "Dr. Jim" is a 2nd generation chiropractor, author and speaker. He has trained doctors in 42 states and 13 countries. He has worked with health concerns of elite athletes and grooming professionals, specializing in self-help techniques. Dr. Jim has taught customer service and client control and education for over three decades, winning awards for management consulting, marketing and communication training; teaching skills to succeed and live the life of your dreams.