Nadia Bongelli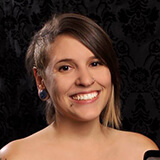 Nadia Bongelli has been grooming pets since 2009 and competing since 2012. Her accolades include Barkleigh Honors Up and Coming Groomer of the Year in 2016, Best All Around International Groomer at Intergroom 2017, five Rising Star Gold Medals, Rising Star of the Year award at Intergroom 2016, two Canadian BIS awards and had numerous Open Level placements in Canada and several in the United States. Nadia's proudest moment was being awarded Canadian Groomer of the Year at the very first Canadian Grooming Industry Awards. She is a Nationally Certified Master Groomer with the National Dog Groomers Assoc. of America, Inc. and a certifier with the Intellectual Groomers Association. Her ultimate goal is to represent her country on Groom Team Canada with her peers.
Chris Anthony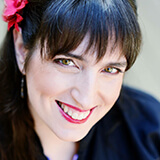 Chris Anthony, weary from her travails in retail management and office work, found her calling when she discovered pet grooming. Her near fifteen year journey in this career has led her through many opportunities, experiences & life lessons, including grooming and managing in both small and corporate salons, and starting her own successful house call grooming business in New Jersey. Supplementing those life lessons by educating herself on the varying aspects of her career, she always sought out innovations in pet care, education, grooming techniques, tools and products. Now her passion for grooming & education has added more in depth knowledge on scissors, scissoring techniques and ergonomics to help preserve her own health and longevity in her chosen profession.
Jennifer Bishop-Jenkins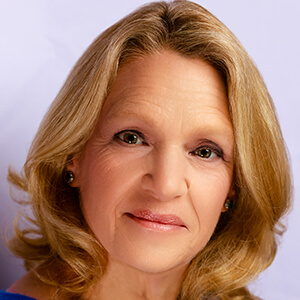 Jennifer Bishop-Jenkins is the Owner/Master Groomer at Love Fur Dogs in Glencoe, Illinois. Named "Best Groomer in Chicagoland" by the Chicago Tribune, she has been grooming, breeding, and showing several breeds of dogs and cats for over four decades. A retired career teacher now living in Virginia, Jennifer is an International Certified Master Groomer with an expertise in the science and history of dogs and the unique needs of the wide variety of pet coat types. She was featured on Season Three of the Hulu Television Series "Small Business Revolution" as a Grooming Expert. Jennifer also writes magazine articles and has won an award for her blog. She has been active in legislation that affects pet groomers, building state grooming associations, groomer education, and credentialing. She has published a poster and is working on a book of the same title, "A Groomers Guide to the Fifteen Coat Types," based on her ground-breaking seminar.
Stephenie Calhoun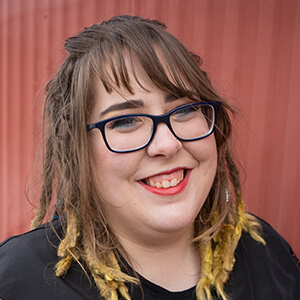 Stephenie Calhoun is a mobile groomer in the north suburbs of Chicago with 10 years' experience as a groomer. She is captain of the Illinois State Grooming team and Certified Instructor with Nash Academy. Stephenie specializes in rehabilitating difficult dogs and loves to add a little bit of flair to all of her haircuts.
Dave Campanella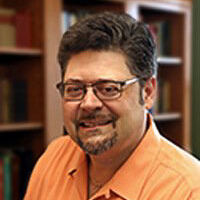 Dave Campanella is an informative and entertaining seminar speaker, contributing trade columnist and genuine grooming enthusiast. He has over 30 years of pet industry knowledge, and has been Best Shot Pet Products sales, marketing, and product director for 15 years. He and his wife Tracy have co-owned a full service pet salon and self-wash in Ohio prior to relocating with Best Shot to Kentucky. Together they enjoy exhibiting at grooming shows, being industry ambassadors and showing their Kerry Blue Terriers, Lowland Polish Sheep Dog, and Samoyed.
Dana Chavez-Rey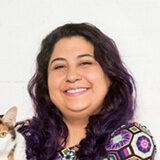 Dana got her start as a lead veterinary technician at the North Peninsula Humane Society from 1998. While working there she witnessed firsthand the importance of basic care for our pets. She worked in many areas of the veterinary world before becoming a groomer in 2005 and founded A Purrfect Groomer. After 10 years in the brick and mortar salon she decided to go mobile and has been at it ever since. As a feline grooming expert, Dana was a founding member of the Intellectual Groomers Association and she wrote the guidelines that were used in feline certification. Now a Global Educator with Andis, Dana brings her vast knowledge of feline grooming to the everyday groomer.
Rachel Colant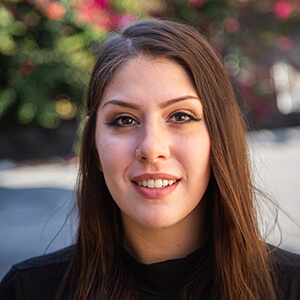 Rachel Colant is an award-winning, second-generation dog groomer with over eleven years of experience. She put her stamp on the grooming industry as the go-to drop coat specialist and has become known for the cutest Yorkies in all the land. Her passion for education has led her to the coveted position of lead groomer at Jess Rona Grooming in Los Angeles where she oversees competition-level grooming on every dog, every day. Her ultimate goal is to continue to elevate the industry through education and her signature gentle grooming techniques.
Jonathan David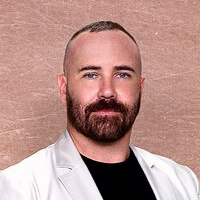 Jonathan David has been the recipient of multiple scissoring awards, multiple Best All Around Groomer awards and Best in Show earning him a position on GroomTeam USA in 2008 and 2009. Jonathan was also a contestant on Animal Planet's "Groomer Has It" and has been featured as a grooming expert on multiple television shows. Currently, Jonathan owns and operates his salon, Lap of Luxury Dog Spa in Delray Beach, Florida and is a board member of multiple dog clubs.
Teri DiMarino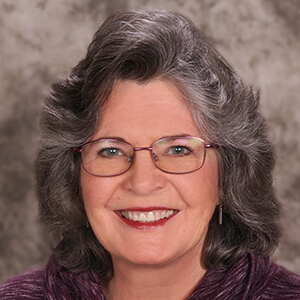 An industry veteran, Teri has owned and operated successful salons and mobiles in Florida and California. A winning grooming contest competitor, Teri was a member of three GroomTeam USA Gold Medal teams. A multiple Barkleigh Honors and Cardinal Crystal Award winner, Teri was a regular columnist for Groomer to Groomer Magazine as well as a popular speaker and judge at seminars and trade shows across the United States, Canada, Europe, South America, Korea, Australia and New Zealand.
Mindy Dinwiddie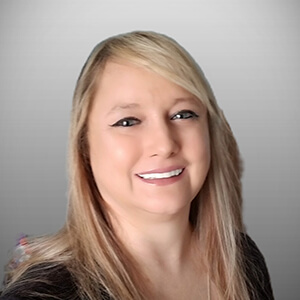 Mindy Dinwiddie owns Classy Canine in Litchfield, Michigan. She began grooming in 2007, having her own shop by 2008. She started in a back bedroom of her house, growing her business to a storefront. Her experiences include daycare, boarding and training. All while consistently furthering her education by attending expos, seminars and private lessons from top stylists in the industry, Mindy has been competing for three years. With a passion for learning and teaching, she began speaking in 2017 after having one of her grooms published in Doodle Modern Styles Special Edition. Mindy is also a Brand Ambassador for Evolution Shears.
Linda Easton, ICMG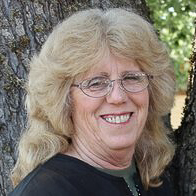 Linda is an International Certified Master Groomer and President of International Professional Groomer, Inc. As a competitive groomer, Linda had many wins, including included Best in Show, Best All-Around Groomer, winning the Edemco 'Total Groom Extravaganza'. After putting several obedience titles on her dogs, she worked as a professional handler, finishing and putting championship points on over 60 champions in over 20 breeds and 7 groups. Her grooming career began in 1973, and her current grooming salon and self-wash is in Salem, Oregon. As an educator and certifier for IPG, Linda travels all over the world certifying, giving workshops, and judging grooming contests, and introducing the exciting new Salon Details Certification.
Dr. Cliff Faver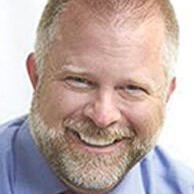 Dr. Cliff Faver, a 1987 graduate of CSU, is the founder/owner of Animal Health Services in Cave Creek, Arizona. He is the US distributor for Iv San Bernard products. He uses the two businesses as a means of merging the grooming and veterinary professions to pursue his life's passion of healing and helping pets. Dr. Faver is an international speaker and teaches the ISB Pet Aesthetician Certification program. He is a member of AVMA, AAHA, AZVMA, a sponsor for the CPPGA, a Board member for the Burbank Kennel Club, and previously served on the Novartis Lead Committee, Hill's International Global Veterinary Board, and is still active in a Veterinary Management Group.
Blake Hernandez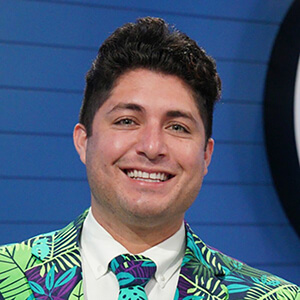 Blake Hernandez is a NCMG and three-time Barkleigh Honors recipient. He is best known for his online persona and caterwauling lyrics that speak to our industry. Blake has brought innovation and current outside trends to the grooming industry from Personality Marketing to the FoxEye, a phone holding device for the everyday groomer or aspiring influencer. Blake runs Foxy Roxy's Pet Salon in San Diego, CA, in addition to competing in grooming contests and dog shows all over the country. He is the co-creator and founder of GroomSource, an app made for groomers' continued education, as well as creator and producer of many products with Foxy Roxy's Supply Co. Blake was also a feature groomer in Netflix's "DOGS" documentary and a contestant on ABC's Pooch Perfect Season 1.
Meg Ioffredo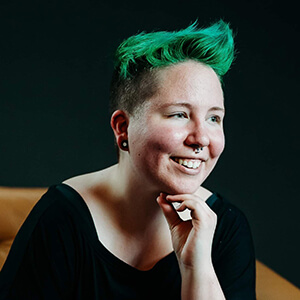 Meg Ioffredo has been a pet professional since 2012, beginning as a bather at a corporate salon. Since then, they have taken every continuing education opportunity available to them and proudly have numerous titles under their belt: certified Pet Tech instructor, certified feline master groomer, rabbit groomer, certified canine esthetician, fear free certified, and more! Now, they turn their gaze on being an educator to give back to their grooming community, with a focus on cat and rabbit grooming. They also run Elevation Media Management, a small business that can do everything from managing social media posting to graphic design. This interest in social media blossomed when Meg ran a successful house call business in Florida. They realized how powerful of a tool social media can be for businesses, and now they want to share with you!
Alyssa Kasiba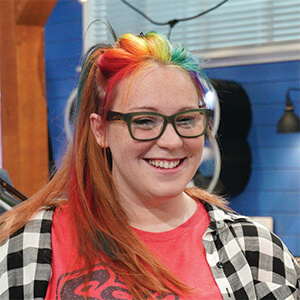 Alyssa Kasiba is an international award-winning creative groomer. She has almost 15 years grooming experience, and she began competitive grooming in 2016. Over the past years, she has specialized in creative grooming from competing on stage to teach the know hows. In the 2022 season Alyssa won 30+ awards nation wide, was on the cover of Groomer To Groomer magazine twice and ended the year won the Barkleigh Honors Creative Groomer of the Year. You may have seen her featured on Night Line News, Good Morning America, or as a Finalist on ABC's dog grooming competition show, Pooch Perfect. Alyssa has found a passion for teaching the art and creativity of grooming and can't wait to share it, through @Toesnbows on Instagram, private classes, or her favorite classrooms at a Barkleigh show!
Milena Kon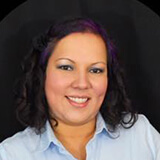 Milena started off in graphic design and direct sales before realizing that she wanted to do more with animals. So, she went into grooming in 2013. She is now the owner of Driving Me Knots (Mobile Grooming), DMK Bowtique (Pet Accessories), and DMK Marketing Solutions (Custom Graphic Designs). She started competing in Extreme Creative Styling & Creative Abstract grooming contests in 2015, and won Up-and-Coming Creative Groomer that same year. Her creative work has also been seen on "The Greatest Showman" with Hugh Jackman and "Orange is the New Black" on Netflix. She was awarded the Barkleigh Honors Creative Groomer of the Year in 2018.
Jameson Kon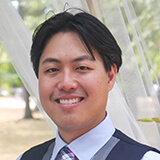 Jameson has a degree in International Business Management & Marketing, and has always had interests in working with animals at a young age. After working for a massive online retail company, managing over 300+ employees amongst 7 different call centers both domestically and internationally, he decided to jump right into the world of grooming with his wife, Milena. Now the proud owner of Driving Me Knots (Mobile Grooming), DMK Bowtique (Pet Accessories), and DMK Marketing Solutions (Custom Graphic Designs), his ability to multi-task and market the companies since 2013 is only the beginning for the DMK branding.
Angela Kumpe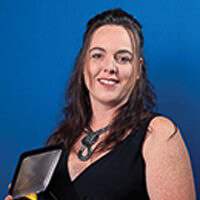 Internationally renowned creative stylist and instructor, Angela Kumpe has more placements in creative styling than anyone, worldwide. She won the first ever Barkleigh Honors Award for Creative Competitor. She is the author of A Creative Collection, a step-by-step guide to creative styling. Angela's work has been featured on Animal Planet, TLC, The Today Show, Regis and Kelly, and ABC Nightline as well as in The New York Times and on the cover of Groomer to Groomer magazine. Angela is the owner of Angela's Grooming and Pet Spa in Little Rock, Arkansas.
Suzanne Marchetti

Suzanne has groomed for 35 years and has owned her own business for 24 years. Her most recent business was Uptown Paw in Huntington Beach, California. She ran a 6,000 square foot cage free daycare, boarding, and grooming facility. She is a charter member for both the SCPGA (past president) and CPPGA. She holds a Certified Pet Aesthetician from IV San Bernard, a CAH certification from WWPSA, working on her IPG licensing and is an award winning competitive groomer. She is owner, breeder and an AKC licensed professional handler. She is also a board member for the Burbank Kennel Club.
Erin Martin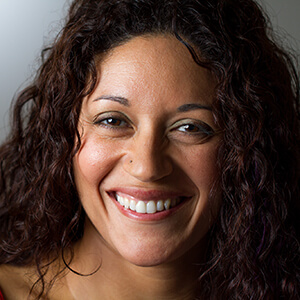 Erin has been grooming since 2004, and began creative grooming in 2009. She began competing in 2019 and moved into creative grooming competitions in 2021 where she has placed multiple times. Erin began educating in 2020 and now holds regular creative grooming tutorials. In February of 2020, she started The Creative Groomer Bundle Box, a monthly subscription box filled with creative grooming products and accessories.
Cat Opson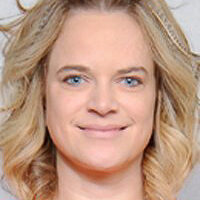 Cat Opson is a self-taught groomer who has been working in the industry for over 17 years. She has won many awards and accolades for her grooming skills in both regular competition classes and special classes such as Creative Styling, Model Dog, and Rescue Rodeos. She has been owner/operator of Estrella Pet Grooming in Capistrano Beach, CA, for 13 years. Her specialty is poodles/poodle mixes and she boasts a large, busy clientele based solely on word of mouth advertising. She has also shown/handled dogs at AKC shows since 2000 and has earned several championship titles on her poodles owner handled.
Mary Oquendo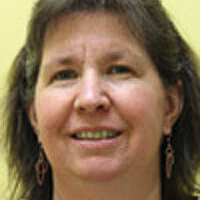 Mary Oquendo is the Founder of Pawsitive Educational Training; an online membership portal for professional groomers, and Spirited Dog Productions; which offers business consulting to busy pet professionals. Mary is a Certified Master Pet Tech Instructor and takes a holistic approach to handling animals. She holds the titles of Reiki Master and Advanced Crystal Master, and is on the board for the Association Of Holistic Pet Professionals. In addition, she is the Recipient of the 2012 Cardinal Crystal Award For Outstanding Achievement In The Pet Industry. You can listen to Mary on her two podcasts: Women Petpreneurs and The Traveling Groomer. She is also the author of the Mobile Groomers Bible and Holistic Pet Grooming.
Jay Scruggs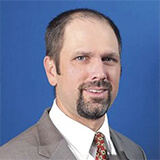 Jay and his wife, Michelle, own Here Comes the Groom, a highly successful mobile grooming salon in Germantown, Tennessee. Jay has won multiple Best in Show and Best All-Around Groomer awards and helped Groomteam USA win the Gold medal in Calgary, Canada, in 2001. Jay was named American Groomer of the Year in 2001, Groomer of the Year Award at Westminster Dog Show in 2002, and Grooming Judge of the Year in 2004. In 2003 Jay won an International Gold and Bronze medal in Barcelona, Spain, helping groomteam USA win the silver team medal. He and Sue Zecco offer seminars nationally. Jay won a Barkleigh Honors Award at the event that he emceed.
Corina Stammworthy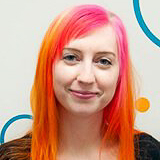 Corina stumbled into the dog grooming industry by chance, but has brought fresh eyes and new ideas. She opened The Laundromutt, a self-service dog wash and grooming salon, on the concept that washing your own dog should be easy and fun. She believes that your dog should always be in the most educated hands, and in the cleanest and calmest environment possible. Corina is a college biology instructor and is currently in graduate school for Biotechnology.
Dr. Jim Warner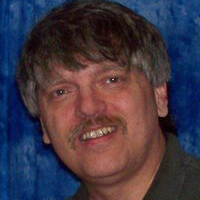 "Dr. Jim" is a 2nd generation chiropractor, author and speaker. He has trained doctors in 42 states and 13 countries. He has worked with health concerns of elite athletes and grooming professionals, specializing in self-help techniques. Dr. Jim has taught customer service and client control and education for over three decades, winning awards for management consulting, marketing and communication training; teaching skills to succeed and live the life of your dreams.
Olga Zabelinskaya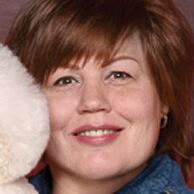 Olga is a Certified Master Groomer and owns two grooming salons, Elite Pet Spa & Boutique in Madison, NJ and Grooming Gallery in Morris Plains, NJ. She has multiple BIS and Best All-Around Groomer wins as well as two prestigious Winners Circle Champion titles. Olga is 2009 and 2010 American Groomer of the Year by Cardinal Pet, and was awarded the Lynne Carver Memorial Award as Best All Around Stylist 2009. Olga was born in Russia where she had a Master Degree in Engineering and finished law school. Olga was a GroomTeam USA member 2008-2012 and won the Silver medal in Belgium, 2011 as a part of the traveling team. Olga co-hosts many pet fundraising events.